I was doing one of those google yourself (and your book) checks, and was happily surprised to find this review of the first book of the Herbert West Series.
A Writer Cooks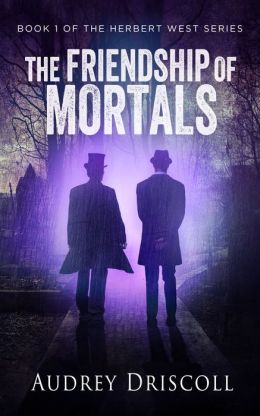 I found this as a free Nook book. I love discovering (well written) free books by unknown authors.
The Friendship of Mortals is about a librarian (instant draw for me), Charles Milburn, who becomes friends with a medical student, Herbert West, when West asks to view the famed Necronomicon. From that moment as they look at it together, their lives are linked forever.
West finds in Milburn a trusted friend and helpful assistant for his experiments: trying to revive the dead. Milburn, someone who is very predictable and stable, is drawn to West as someone who is exciting and possibly unstable. Despite their differences and arguments, West knows that Milburn will come to his aid whenever he calls.
Through experiments, lovers, careers, even war, the pair keep in touch for over ten years. When West asks for one last favor, the ultimate favor, Milburn cannot say no. The ending is somewhat…
View original post 40 more words