A thoughtful review of The Friendship of Mortals from fellow Lovecraft admirer Dave Higgins. I am thrilled and delighted!
Davetopia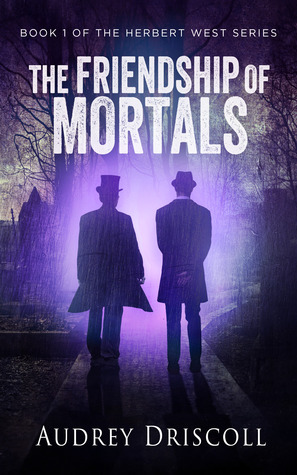 Counterbalancing the hidden experiments and disdain for inconvenient laws of the mad scientist with a sympathetic search for solutions to human misery, Driscoll forces the reader to face the reasons for their horror: is visceral attachment to the flesh of the dead truly more important than improving lives? If there isn't an afterlife, is resurrection ever too expensive?
This novel is the first in a series reimagining HP Lovecraft's Herbert West — Reanimator, so – while every attempt is made to avoid spoilers – some comparisons might reveal or reduce surprises.
A temporary appointment as custodian of the Necronomicon brings Charles Milburn, a cataloguer at Miskatonic University, into contact with Herbert West, a medical student with progressive ideas about both the medical benefits of human dissection, and death itself. A brief association that grows into collaboration as West's dark charisma draws Milburn deeper into the boundary between chemistry and…
View original post 572 more words